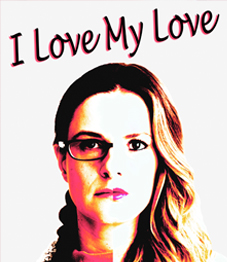 I Love My Love
26 - 30 April 2016
Tuesday - Saturday @ 7:30pm
Saturday Matinees @ 4pm

Tickets £17/£15

BOOK NOW

If you are having difficulties booking
online or want to enquire about
availability its best to drop us an email admin@tabardtheatre.co.uk
RoAm Productions presents


I Love My Love
by Fay Weldon CBE.

Fay Weldon's comedy of manners fizzes with biting wit and sophistication.

Two contrasting wives, country bumpkin Anne and sophisticate Cat, swap places for a week to compare lifestyles for an article in a trendy magazine. Anne finds herself in a chic London apartment with Catís slick advertising exec husband, Mark, making regular trips to the hairdresserís and Harrods. Meanwhile Cat journeys to deepest Devon to bake, cook, clean and toil in the failing village shop with gentle, sexually-repressed, Derek.

They are all deeply unsatisfied with their lives, and more importantly, their spouses, and the life swap becomes a wife swap.
However, is the grass truly greener?




RoAm Productions is Roxaneh Renton and Amy Braidotti. They met at drama school in New York and explored acting and writing opportunities in NY, LA and Toronto. On their return home to London, they founded their own company to develop projects they feel passionate about. This revival of I Love My Love will be their second production.