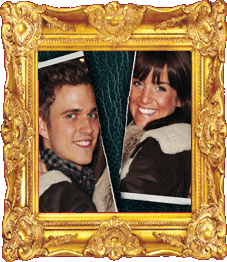 The Last Five Years
9 February - 5 March 2011
Tuesday - Saturday @ 8pm
Saturday and Sunday Matinees @ 4pm

Tickets £16/14

Running Time: 1 hour and 30 minutes
ALL PERFORMANCES NOW SOLD OUT
RETURNS AND HOUSE SEATS, SUBJECT TO AVAILABILITY TO BE RELEASED IMMEDIATELY PRIOR TO THE START OF THE PERFORMANCE

BOOK NOW

This show is being sold through the
Ticket agency Ticketweb:
Box Office 08448 472264

The appearance of any particular artist cannot be guaranteed by the producers. Lauren Samuels will not be performing on 13Feb, 15Feb and 22Feb and 1st March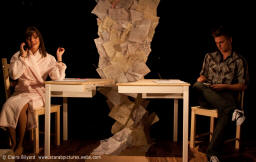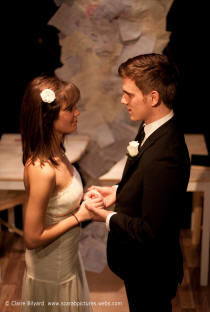 Tony Green and Dayle James Productions presents
THE LAST FIVE YEARS
by Jason Robert Brown
Starring Lauren Samuels
with Christopher Pym
Directed by Drew Baker

'A miniature musical masterpiece'
The Stage

Link to the Stage Review

Link to the News of the World
and Sunday Express Reviews

LAUREN SAMUELS, fresh from her West End success as Sandy in Grease – THE MUSICAL, AND WIDELY KNOWN FROM HER SUCCESS AS A FINALIST IN BBC'S OVER THE RAINBOW stars in this new production of THE LAST FIVE YEARS at the TABARD THEATRE, Chiswick from WEDNESDAY 9 FEBRUARY – SATURDAY 5 MARCH.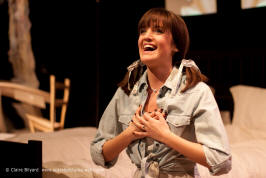 In his personal and intimate musical, THE LAST FIVE YEARS, JASON ROBERT BROWN takes the conventions of musical theatre and sends them spinning into the 21st century. The contemporary story explores a five-year relationship between Jamie and Cathy a rising novelist, and a struggling actress, falling in and out of love. It is told from two angles: Cathy's story travels backwards in time, from the end of their marriage to when they first met, and Jamie's story traces the relationship from the beginning to its sad conclusion. The music combines classic Broadway with funk and rock, an emotional and often comical story that has won a loyal following around the world.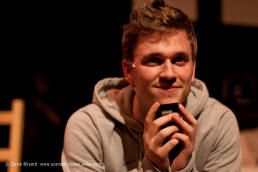 JASON ROBERT BROWN (Writer and Composer) has been hailed as one of Broadway's smartest and most sophisticated songwriters since Stephen Sondheim. Jason won a 1999 Tony Award for his score to Parade and a Drama Desk award for outstanding music and lyrics for The Last Five Years in 2002

Starring LAUREN SAMUELS (Cathy) and CHRISTOPHER PYM (Jamie). In 2010 Lauren was a contestant on BBC television's Over the Rainbow: a talent contest to find an actress to play Dorothy in a West End revival of The Wizard of Oz. She made it through to the final, where she ultimately came third. In January 2011 she will finish a very successful West End debut playing Sandy in Grease, The Musical at the Piccadilly Theatre. Rising musical theatre actor Christopher Pym's credits include including Seymour in The Little Shop of Horrors, Guy in Howard Goodall's Girlfriends, Herb Lee in My Favourite Year and Michael in I Do! I Do!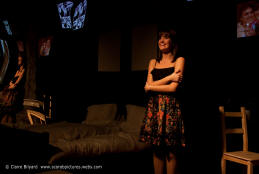 The creative team for the new staging of this award winning musical is led by director DREW BAKER who has directed Our House for HQ Theatres, Beauty and the Beast at the White Rock Theatre; Songs for a New World at the New Players Theatre, London and Oklahoma at the Riverfront Theatre. Lee Freeman (Musical Direction) credits include Chat! the Internet musical at Jermyn Street Theatre and Edinburgh Fringe Festival; Speed Dating: the musical at Upstairs at the Gatehouse; Bent, at Landor Theatre and Tabard Theatre; Ben Rogers is the shows Designer.
Tabard Theatre
2 Bath Road
London
W4 1LW
Enquiries: 0208 995 6035