Following the success of previous family shows (Stig of the Dump, Famous Five, Cinderella) the Tabard Theatre brings you the UK premiere of Ahrenís and Menkenís musical version of
A Christmas Carol.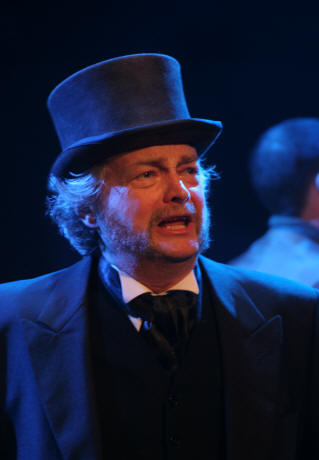 Hard-hearted Ebenezer Scrooge discovers the true spirit of Christmas during one unforgettable night in Victorian London. Visited by the ghosts of Christmas Past, Present and Christmas Yet To Come, Scrooge is taken on a fantastical journey during which he is forced to confront the choices he has made and the lives he has affected.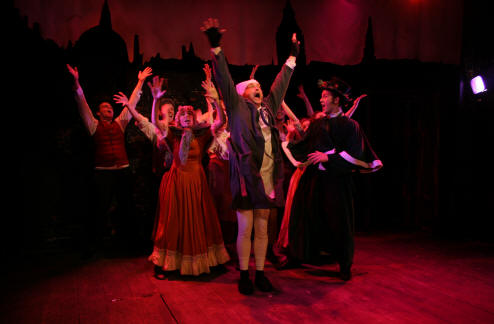 Alan Menken is renowned for his film scores for Walt Disney Studios with Beauty and the Beast, Aladdin and The Little Mermaid. For the theatre he has written Little Shop of Horrors, Sister Act and most recently Newsies in 2012 which won the Tony Award for Best Original Score. Lynn Ahrens is an award winning lyricist whose notable collaborations include Seussical, Lucky Stiff and Ragtime.

A Christmas Carol was performed annually at the Paramount Theatre in Madison Square Garden from 1994 until 2003. In 2004, the production was adapted for television for NBC featuring Kelsey Grammer as Ebenezer Scrooge.

The Tabard Theatre has secured the rights to be the first
in the UK to produce the show.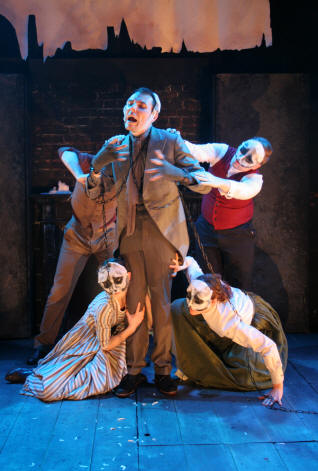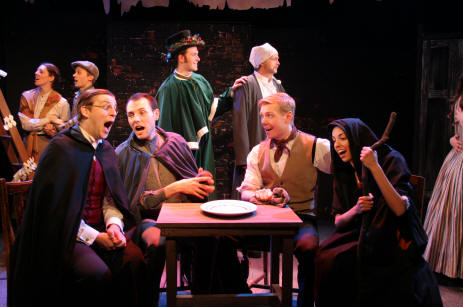 This uplifting musical of the hard-hearted Ebenezer Scrooge who is visited by three ghosts is sure to provide a festive evening of entertainment for the whole family.

TICKETS NOW ON SALE - BOOK NOW
Call 0208 995 6035 if you have problems booking or have any enquiries