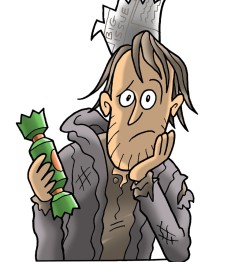 Sheltered
18 November - 6 December 2014
Tue - Sat 7:30pm

Tickets £16/£14


Running time is Approximately 80 minutes. There is no interval

This show is not suitable for children
Strong language and Scenes of a sexual and violent nature

BOOK NOW

If you are having difficulties booking online or want to enquire about availability its best to drop us an email info@tabardtheatre.co.uk

Against the Grain Theatre presents
The World Premiere of
SHELTERED
by Greg A Smith

NOMINATED FOR BEST NEW PLAY
Off West End Awards 2014

"A seriously funny, intense piece of art... Satirical and darkly brilliant"
The Upcoming

"A cross between Abigail's Party and The Hunger Games"
Ought to be Clowns

"Best new dark comedy of 2014... An outstanding play and
fully deserving of five stars"
RemoteGoat

London: Christmas Day. Middle class couple Harry and Tamsin invite young homeless man Rory into their home to share Christmas with them and their daughter, Jenna. Presents are opened; parlour games played; parsnips and sprouts prepared.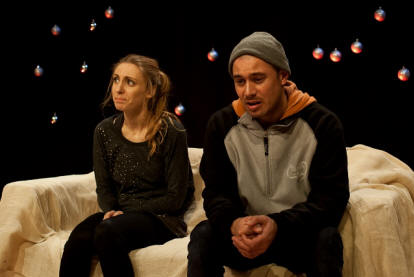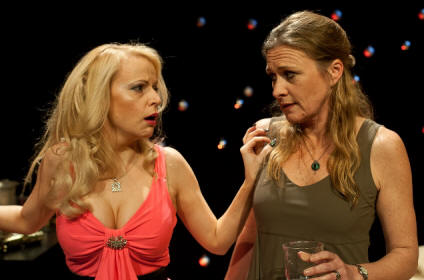 It soon becomes obvious that Rory is no typical rough sleeper, however. And when Harry's arch-nemesis Donald and his wife Marissa arrive accompanied by their own homeless guest, what initially appeared to be an act of faintly patronising charity reveals itself as something much less festive, but much more exciting – and dangerous. No-one present will escape unscathed and unchanged from the ultimate disastrous family Christmas.

Greg A. Smith's dark satire about the homeless and the heartless is packed with action, thrills and laughs.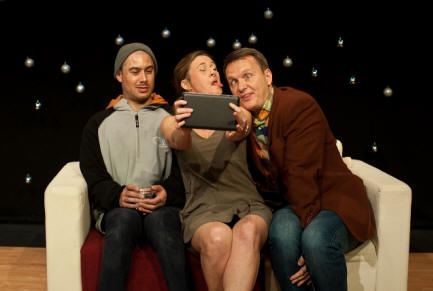 More information about the cast and production at www.againstthegraintheatre.co.uk