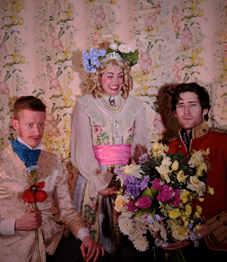 The Young Visiters
Tuesday 1 March - Saturday 26 March
Tuesday - Saturday @ 7:30pm
Saturday Matinees @ 4pm

No Saturday Matinee on 19 March

Extra Performances:
Monday 21 March @ 7:30pm

Tickets £17/£15
1 - 4 March Tickets £10

The running time is 90 minutes.
There is no interval for this show.

This show is not age restricted.

BOOK NOW

If you are having difficulties booking
online or want to enquire about
availability its best to drop us an email admin@tabardtheatre.co.uk
Rough Haired Pointer presents

THE YOUNG VISITERS
By Daisy Ashford
in a new adaptation by Mary Franklin

A REVIVAL OF THE HIGHLY ACCLAIMED
SELL-OUT ADAPTATION FROM ROUGH HAIRED POINTER

The most famous book ever to have been
written by a nine-year-old.

'Meet Mr Salteena. A very elderly gentleman (of 42).

Enter Ethel Monticue. A pretty young girl and terrible snob.

Cue Bernard Clark. A noble lord with very nice long legs.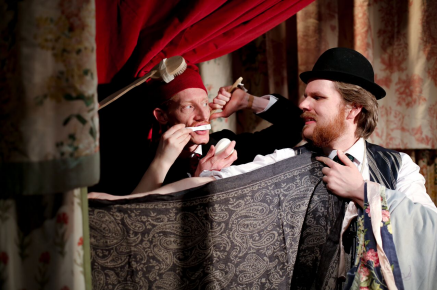 '

Written by 9 year old Daisy Ashford, The Young Visiters, is unique in all of literature. Telling the story of an adult love triangle as imagined by a child writing in 1890, it has a humour and style all its own. The runaway success of the book even led to rumours that it had in fact been written by Peter Pan author J. M. Barrie. Full of surprisingly astute insights and wild spelling mistakes it has been a cult classic for over a century.

In an atmosphere of high energy and theatrical danger, Rough Haired Pointer (creators of the critically acclaimed adaptation of The Diary of a Nobody) explore the surreal charm of this exceptional novel. Expect high japes and fake flowers, balls and boats, ice creams, parties and princes.

'One of the most inventive and entertaining new theatre companies out there.' Exeunt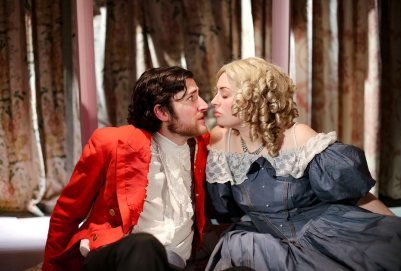 Rough Haired Pointer was founded by Mary Franklin (director) and Carin Nakanishi (designer) in 2013. Since then the company has expanded to include a composer, producer and a group of associate actors. Their preview work includes, The Diary Of A Nobody (White Bear and King's Head Theatre), Noonday Demons (King's Head Theatre), Madame Manet (Tabard Theatre), the World Premiere of Joe Orton's Fred & Madge (The Hope Theatre) and The Boy Who Cried (Hope and Tabard Theatre).

The Young Visiters was the company's first ever show, opening at the Hen and Chickens in 2013 to great critical acclaim. They believe in constantly celebrating the elements of chance and play in live drama. Both onstage and in rehearsal our artistic aim is organised chaos, with a backbone of trust, fidelity to the text and an understanding that comes from a strong collaborative ethos.

The Young Visiters Company in Rehearsal and Conversation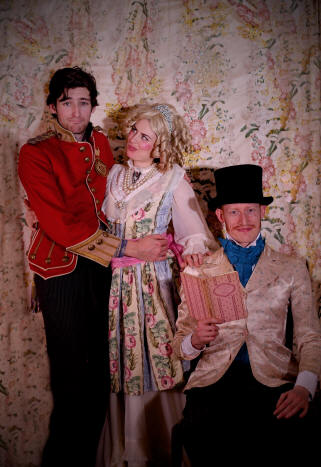 Press for The Young Visiters

'Adult laughs… barmy exuberance…. Excellent fun' The Times

'Complex, charming and hilarious... beautifully surreal, involving, multi-layered and heart-warming' A Younger Theatre

'Sharp and sassy' Susannah Clapp of The Observer

'A delicious concoction, served up with wit, charm and grace'
Rupert Christiansen of The Daily Telegraph

★★★★★ 'Whimsical and utterly charming' One Stop Arts

★★★★ 'This is story-telling at its very best' The Public Reviews

★★★★ 'A play like no other… utterly charming' What's Peen Seen

★★★★ 'Delightfully ambitious…. wonderfully accomplished… Amazing stuff' Views From The Gods

★★★★ 'You'd be hard pressed to find a sweeter more superficially innocent tale… Slyly brilliant' Remote Goat