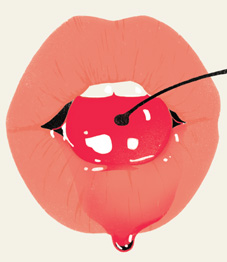 Bruises
11 - 29 August 2015 @ 7:30pm
Tickets £17/£15

BOOK NOW

The performance lasts approximately 2 hours and 15 minutes with a 15 minute interval
Contains strong language and scenes of a sexual nature
If you are having difficulties booking
online or want to enquire about
availability its best to drop us an email admin@tabardtheatre.co.uk
Woven Voices presents
BRUISES
by Nadia Cavelle
Directed by Jean Claude Fall

Fallen gymnast Banana and sex worker Jackie have been best friends for ten years and have gotten nowhere. One day, Jackie meets Mona, a high-class pimp who promises her the world. Left behind, Banana decides to give love a try and moves in with high-achieving lawyer Justin. As both young women attempt to start afresh, life insists on making it quite impossible for them to stay apart.

Nadia Cavelle's debut play is a playful yet thought-provoking dramedy about identity and sexuality. It explores the still hugely taboo topic of sex work in the hope of opening up a more informed and compassionate dialogue.

The cast includes Kirsty Rider, Eva-Jane Willis ,Michael Edwards, Lily Knight, James Barnes and Toby Rolt






About the Company

Woven Voices seeks to utilise the transformative power of the performing arts to:
• Embrace the diversity and complexity of individuals outside of binarisms, and to reach people currently marginalised by existing social categories – be these ethnic, national, sexual, gendered, religious, cultural, social or other.
• Further of the voices of cross-cultural and otherwise 'mixed' individuals.
• Promote these values through the practitioners involved, the stories told, and the audiences engaged.
• Reinvest revenue from projects to support the individuals whose economic and social outlooks have been limited by social categorisation.